For Sale
AQHA # 3128740
Bay Mare, 11 years old.
Star, Strip, and Snip. Socks on Hind Feet
She is branded.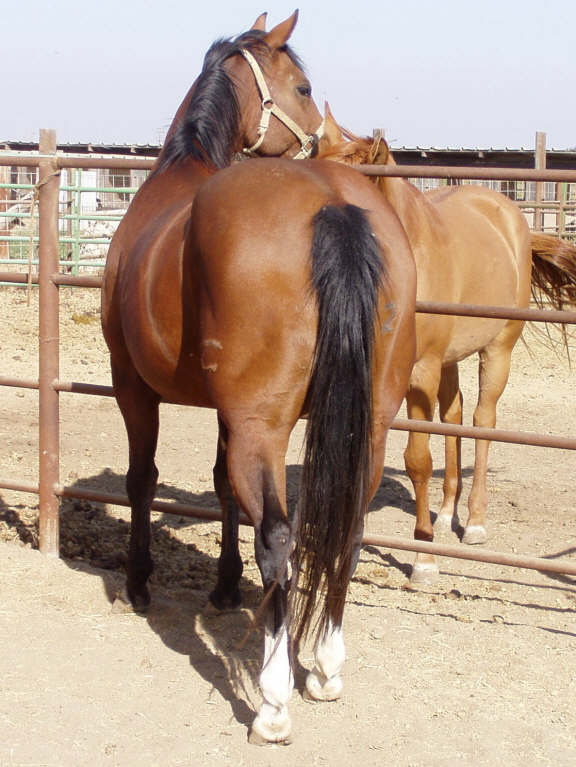 Baywood Jaye
Driftwood lines thru Blue Light Ike by White Lightning Ike by Driftwood Ike.
Lucky Blanton lines thru Road Runner Jaye by Frosty Tops, whose dam was Granny's Girl. (Please excuse me, but that mare belonged to Led Engleman...an 'old time' friend of my family. As for Lucky Blanton, well, Tom Matartt is an old family friend, also, and my dad hauled Lucky Blanton when I was a kid.)
First $5,000 takes her.
She is a 'bang up' heel horse, breaks hard, gives you the shot. Can be used to head on, too. But you better be ready when she drops that shoulder!
---
If you like Baywood Jaye, you'll love her two year old daughter, by White Lightning Ike.
AQHA # 4322901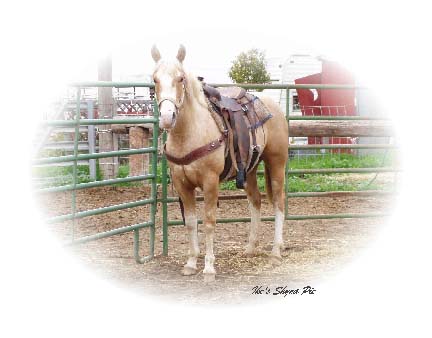 Ike's Shyna Pie
Photo taken at age 20 months.
AQHA #
Gentle, easy to handle, willing to please. Only green broke, or, started, but has potential.
$6,000 will take her home with you.
---

Contact earphoto@inreach.com

E. Annette Rose

559 591-1979

Dinuba, CA.

---