Wyatt and his red boots
Feb. 2008
Wyatt insisted on wearing these boots, then grabbed his Nanny's hat, pointed to his horse, and was off for a ride!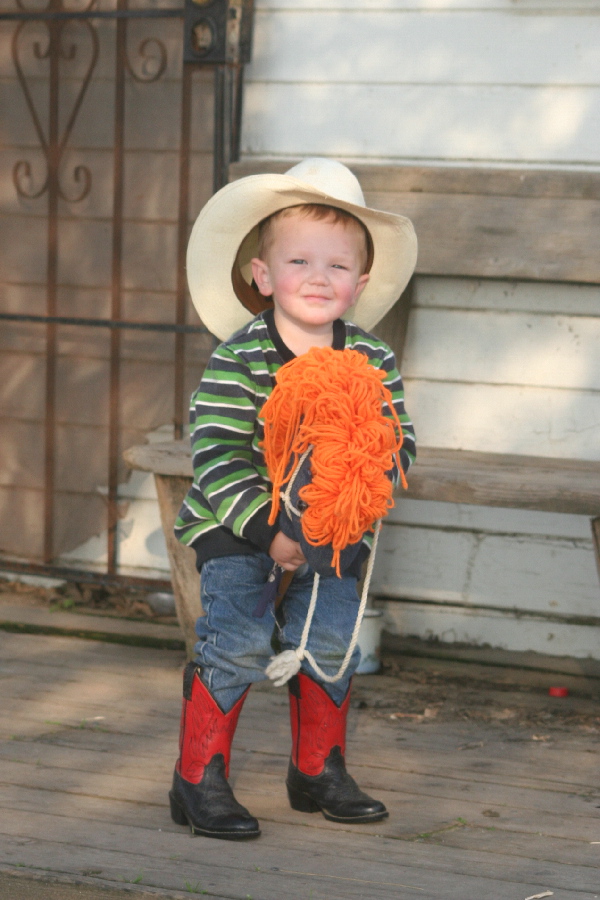 When he figured out that a camera was aimed his way, he became the ham that he is.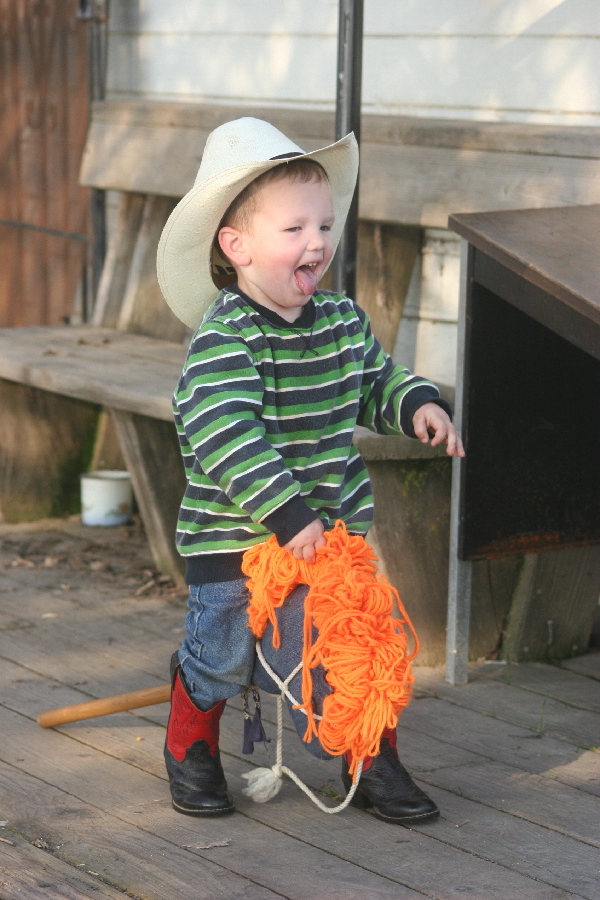 There are more of this ride, lol, but it just get's silly. The kid should be in movies.
Soon to be two years old, Wyatt will be riding again in the lead line barrel race at the ATRA. He is also scheduled to be in two Jr. Rodeos in March and April.
Requests for autographed photo should be directed to 'earphoto@inreach.com' with Wyatt in the subject line, LOL.