Flying O Ranch
Tulare, California
Where the roping is good and sometimes, it gets kinda wild on the sidelines.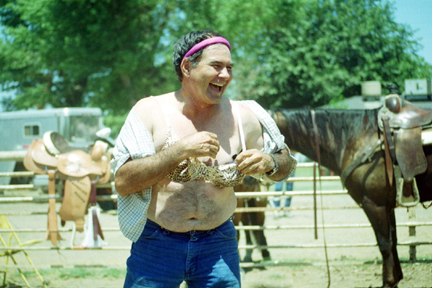 Photo by E. Annette Rose ©ear 2001
It was a happy birthday for one of the regulars. This was as close to a stripper as they could come?
---
Tuesday, 03-Feb-2004 00:46:01 EST
Saturday Ropings
---
Currently, Flying O is roping on Saturday. Sign up at 12p.m., rope at 12:30 p.m.
ACTRA Members only pots are held at both the begining and at the end of the day.
2 for $7 pots
ACTRA numbers are used at this arena.
To qualify for the monthly, Saturday, buckle ropings, you only need rope twice in a month. The day of the Buckle roping counts towards 'last months' qualifing.....
Saturday ropings are $7 two steer averages, #3, #4 draw pots, #51/2, #8, and #10 pick a partner, with the ACTRA members only draw pot at the start and end of the ropings.
---
Trailer Series on Saturdays
Open Draw, 2 for $7...ACTRA MEMBERS ONLY
Enter up to three times, $2 to pot, $3 cattle charge, $2 towards trailer. Must attend 25 members only trailer ropings to qualify to rope for the trailer.
---
Take the 99 Highway to the Tulare - Lindsay Highway, head east about three miles, on the south side of the road, take the driveway to park in the rear.
For more information:
Jim and Sharon Oliveira
559 686-2140
---
Return to Rodeo Pages