The 2004 Saddle
Many thanks to all who made this happen. Especially my husband, Danny Rose.
This was a number four roping, ACTRA held at the Fly'n O arena, Tulare, Ca. on October 30, 2004.
I thought I had won the saddle, I knew my partner and I had won the pot, we were the high team coming back and we ultimately had two roped in 18 seconds.
Then I thought that I had 'missed' it, as I missed the next steer with another partner, and we were the second team back.......then.....oh my, it was announced there was a three way tie in points for the saddle.
As I had the fastest time with another partner, that was the tie breaker, I was awarded the saddle. Talk about excited? Crumb, I was so happy I was crying. Thanks, guys, you made my day when you came to congratulate me.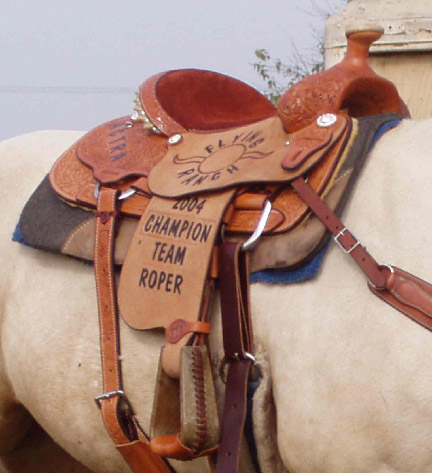 The saddle my horse won for me.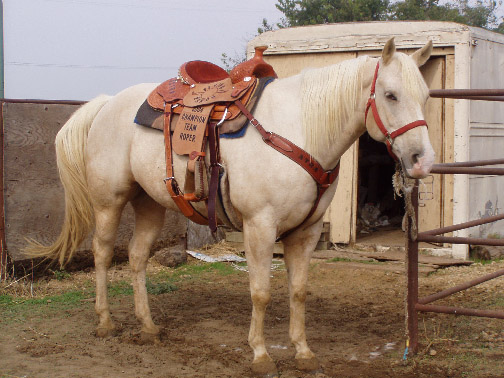 Skippa Star Splash
My milkwhite palomino, what a horse.
The breast collar in this photo was won on Skip this summer at one of the ATRA ropings.
---
Thanks for letting me brag.
earphoto@inreach.com
October 31, 2004
Wanna see me in action? Check out Page 2