LOL, You asked for this!
Wyatt in stages and fun on the farm.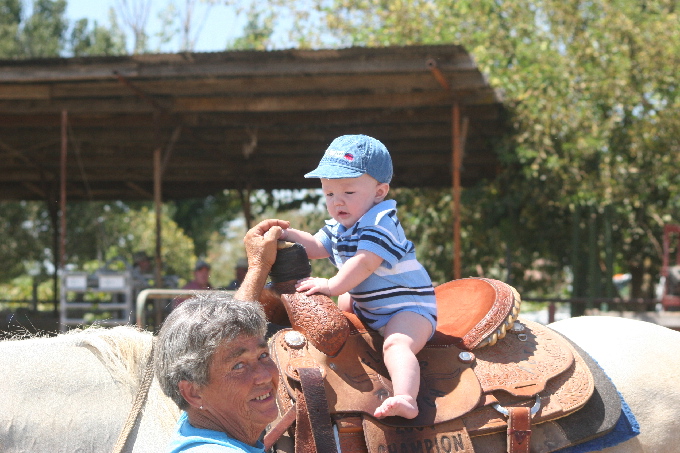 August 2006, Wyatt and GrandmaNette in the roping arena.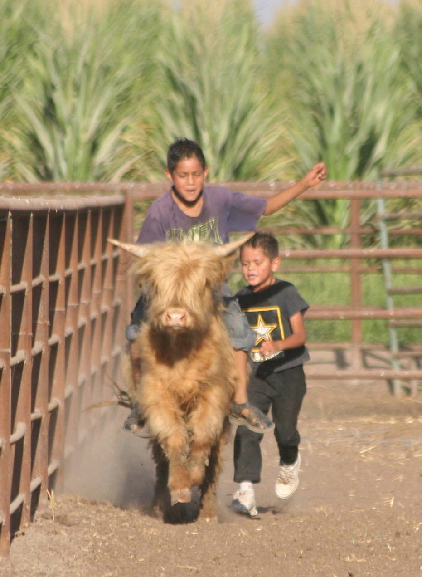 My honorary Grandsons, Jose on the bull and Jaime holding the tail. August 2006.
That is a 'real' bull that the boys love to chase down and jump on and ride, he doesn't buck, so they have a good time.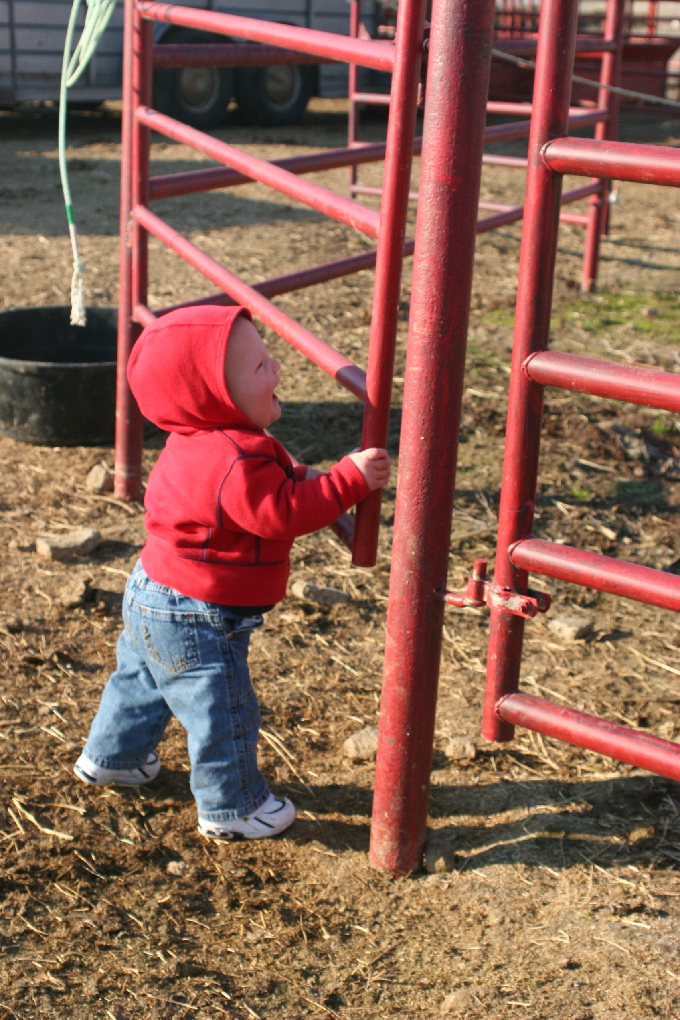 Wyatt laughing because he can push and pull the gate at his own arena. January 2007.
This was slow enough to load, so click here for more photos.