E. Annette Rose Photo & Sales
earphoto@gonetgo.com
These are from my new digital camera. Look out world, here I come!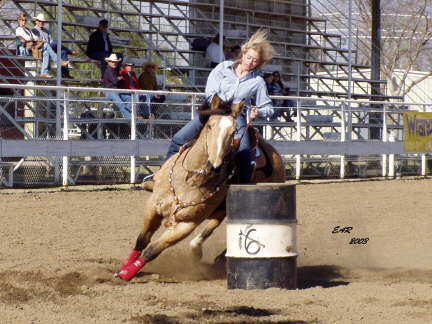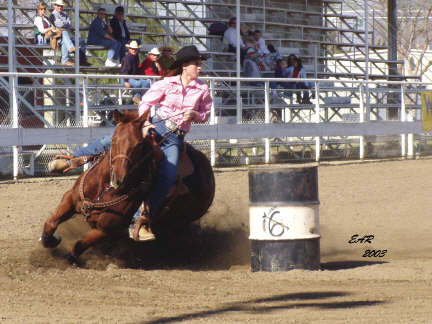 These are two photos that were viewed and orders placed on the same day of the rodeo.
The 8x10s and magnets turned out great!
Although I have resisted shooting with a digital camera, I gotta admit that the results are exciting. It might take me a bit to get the full working knowledge of when to shoot this camera, but I think 'we got it.'
Magents? Yup, we now have magnets to send off to grandma and grandpa, be sure to check them out.
---
Return to
CHSRA Distric 6
home page
Return to
Rodeo pages
Access our
guest book
Signup for the CA Rodeo mail list (open to all, not just Dist. 6 CHSRA) by sending an email to:
CA_Rodeo-subscribe@yahoogroups.com
Then, post your messages to CA_Rodeo-L@yahoogroups.com noting the diff. in the address? The word "subscribe" does not appear in that address.
Join in on the MAIL LIST